Address your many business needs through one reliable and cost effective service provider. Established in 2006, Details Management helps owners and managers cope with many facets of their operations through our full suite of high quality business services.
The Details Management Team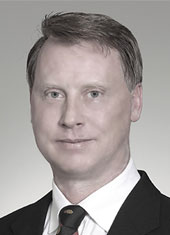 Michael Jardine CPA, CA is a co-founder of Details Management Ltd and the Chief Executive Officer. Michael brings over 20 years of financial services experience to Details having worked with a significant number of the islands reinsurers and hedge funds. Michael has provided accounting consultancy services primarily in the reinsurance, hedge fund and telecommunications industries. Recently Michael's efforts have been focused towards supporting hedge fund backed reinsurance operations in Bermuda, including supporting their private to public transitions. Michael has significant operational management experience involving compensation and compliance, employee recruitment, contract development, taxation, SEC reporting, and credit facilities. Prior to founding Details Management Ltd, Michael was a founding Partner of Frontier International Management Ltd and a Senior Finance Manager and Controller with Global Crossing Ltd. Michael attained his Chartered Accountancy designation through Price Waterhouse and the Atlantic School of Chartered Accountancy in 1995 and holds a Bachelor of Commerce degree in both Accounting and Finance from Dalhousie University. Michael is a member of the Institute of Chartered Accountants of Bermuda/Chartered Professional Accountants Bermuda.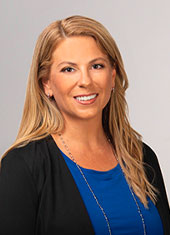 Heidi Marshall is a co-founder and the Managing Director of Details Management Ltd. Heidi brings over 15 years of financial services and event management experience. Heidi has provided part-time controller, immigration, human resource, and payroll and benefits administration support to companies in the reinsurance, investment, local, and banking industries. Prior to founding Details Management Ltd. Heidi was the Founder of the Bermuda International Speakers Bureau and was involved in the management and creation of corporate conferences for some of the islands top companies. Heidi also worked for Lines Overseas Management in their brokerage division in both Bermuda and the Cayman Islands, and at Arthur Andersen. Heidi holds a Bachelor of Commerce degree in Accounting and Management from Dalhousie University and the Canadian Securities Course (CSC). Heidi is also a member of the Bermuda Human Resources Association (BHRA).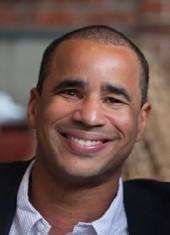 Donnie Francis BA, LLB is head of Details Management's Executive Search and Recruitment and handles business development opportunities for the company. Donnie has over 12 years experience in Sales, Business Development and Organizational Change management and mentoring. Donnie has previously worked for HSBC Bank Bermuda as an Investment Sales Manager, Aon Insurance Brokers as an Associate Broker in the Property department and was a member of the SAGE commission tasked with recommending cost savings and improving efficiency for the government. Donnie has a Bachelor of Arts in English and Management from Bentley University and a Degree in Law from the University of Buckingham. Donnie is also a member of the Bermuda Human Resources Association (BHRA).
Sonja Nauta is the Chief Compliance Officer (Advisory Services), and manages Details' division that provides a wide range of compliance consulting services to the financial services industry in Bermuda.

Sonja has worked in Bermuda for 15 years, and has over 18 years experience in Compliance. She previously worked in senior compliance and supervisory roles at Aspen Bermuda, the Bermuda Monetary Authority and RenaissanceRe, and earlier in commodities trading compliance for ConocoPhilips in London. In addition, she has provided consulting services to a variety of other firms in Bermuda and around the world.

Sonja has significant experience in building and managing compliance programs, liaising with various regulators and managing tailored compliance projects.

Sonja has a Bachelors degree in Business Administration and a Masters degree in Economics.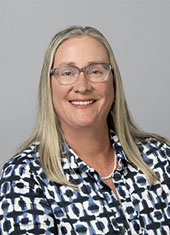 Julie Villeneuve CPA, CMA, manages Details' finance and compensation teams. Julie brings over 20 years of financial services experience to Details having worked in Canada, the United States and Bermuda supporting clients operating in the (re)insurance, investment, not-for-profit and local industries. Julie's specialization involves the development and management of payroll systems and processes (US, BDA & UK), ensuring compliance with the local regulations. Julie attained her Certified Management Accountancy designation in 1998 with the Society of Management Accountants of Ontario and holds a Bachelor in Business Administration from Laval University. Julie is a member of the Chartered Professional Accountants of Bermuda.