Our accounting services' clients include small family-owned businesses and large privately held and publicly traded companies.
We provide a strategic advantage to start-up organizations, helping them develop a solid reporting infrastructure, procedural guidelines and control foundation. Our accounting services group has supported multiple private to public initiatives and brings with it existing relationships with local and international banks, regulatory bodies, auditors, ratings agencies and key service providers. We can support the introduction of a turnkey hosted technology platform, which can immediately provide your start-up company with a reliable and secure technology infrastructure; accessible through Citrix (see below for further details).
Details' personnel specialize in a variety of industries, including:
(Re)insurance (P&C, Catastrophe, Life and Financial Guaranty)
Insurance Linked Securities organizations (ILS)
Hedge fund and investment management
Fund accounting and administration
Captive management
Construction and Retail
Oceanic shipping
Our staff provides you with a full range of value-added accounting and operational support services. Each member of our team brings with them a wealth of knowledge, experience and competitive insights. Our team-based approach ensures that your organization has access to the experience and knowledge of Details' entire professional infrastructure.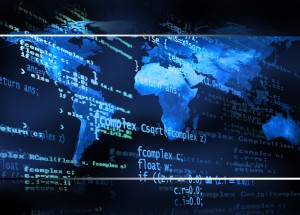 Accounting Consulting and Secondment Services Group
Generate the financial information you require on a timely and efficient basis.
Leverage our domestic and international accounting and reporting experience to help improve your financial processes. Our multi-organizational exposure enables us to deliver best in class industry practices.
Benefit from our experience with:
SEC reporting (including, S1, 8K, 10Q, 10K, 8K and Proxy Statements)
Experience with XBRL tagging and review and the Webfilings (Workiva) reporting platform
FSA, FCA & Companies House compliance and reporting
Technical research
Audit preparatory support and management
Credit facility development, monitoring & compliance (trusts & letters of credit)
Reporting systems assessment and implementation
U.S. and U.K. tax compliance and reporting, including U.S. Protective Returns
PFIC & BCAR analysis
Budget and forecast development
Special projects
Technology infrastructure development
Partnership accounting
Operational accounting support
Sarbanes-Oxley control development & compliance
Turnkey hosted technology platforms ((accounting system, email, website and other files and applications)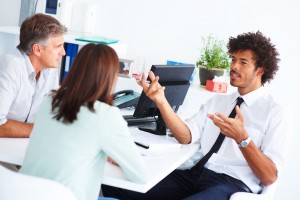 Part-Time Controller Services
Dramatically reduce your accounting costs while still providing management with access to the high level of support it requires through Details' part-time controller services. Secure the expertise of qualified and experienced personnel on a part-time basis customized to your needs and budget.
Whether you need interim accounting support through busy periods, personnel departures, accounts payable or receivable management, a special project, or on-going accounting support, Details' accounting services represent a valuable and cost-effective operational tool for your business.
Hosted server systems: Within 48 hours our technology partner can provide your company with a turnkey hosted server solution. Your desktop will be automatically configured with all basic Microsoft Office Suite applications saving you both time and money. We can also load any other applications you might require. Your QuickBooks accounts and other files will be hosted on dedicated servers located at TeleBermuda's facility, giving you 24/7 access from anywhere with a bandwidth connection using Citrix. Never worry about server failure, computer theft, or systems maintenance. Your files will be secure and your system will be supported by trained systems engineers, accessible through a dedicated helpdesk. We can establish multiple accounts for staff access and support your company's email and website hosting. This system supports both Windows and MAC applications. For an affordable monthly charge you can avoid: expensive up-front capital outlays for hardware and software purchases, unpredictable systems support and maintenance costs, and software upgrade fees. Whether leveraged as a turn-key interim solution for start-ups or as a permanent hosting system, this represents a cost-effective, reliable, and secure platform for your company.
To learn more about how Details can help support your organization, please contact us.